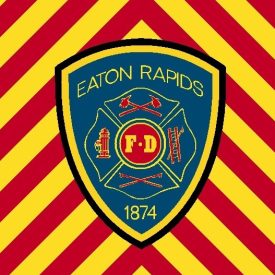 The mission of the Eaton Rapids Fire Department is to protect lives and the property of the Citizens of Eaton Rapids. We accomplish this by continuously updating our members training, utilizing modern technology, fire prevention programs, and providing information on fire safety to the Citizens of Eaton Rapids.
Most deaths occur from smoke inhalation and poison gases that rise ahead of the flames. Fire safety is very important! Here you'll find helpful resources and information to keep you and your family safe from fire.
More
Dial 911 For All Emergencies
Location:
101 Line Street
Eaton Rapids, MI 48827
Phone: (517) 663-8118 | press 2
Regular Hours:
Monday – Friday
7:00 a.m. – 3:00 p.m.