Parks, Recreation & Events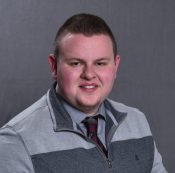 Corey Cagle
(517) 663-8118
Fax: (517) 663-1116
60+ Acres of Parkland for You to Enjoy!
Our community has more than 60 acres of land designated for parks and recreational use.
An additional 1,050 feet of riverwalk is also available for your enjoyment, as well as school, regional and state facilities.
Howe Memorial Field is a 30 acre park located along the banks of Spring Brook south of Brook Street and West of Hamlin Street. Across Spring Book to the east within a short walk is our Historic Downtown. Howe Memorial Field is the home of five ball diamonds, a 10,000 square foot park built by the community, called Playground of Dreams, sand volleyball and basketball courts, and picnic areas.
The Scott Munn River Walk runs along Spring Brook creating a connection with several apartment complexes and downtown businesses. The park also featuers a wooden outdoor amphitheater has been added to the northeast section of the park at W. Knight Street.
Outdoor Recreation Center
Take a trip, or many, through the Rapids at Mill pointe Park. The Rapids Project, a community-based investment, removed a Low Head Sanitation Dam and replaced it with a series of nature rack weirs with fish and kayak passage lanes. This natural beauty fills the area with the sights and sounds of bubbling water only Mother Nature can provide.