As members of the Eaton Rapids Police Department (ERPD), we take great pride in the level of service we provide to the community. The department has served Eaton Rapids citizens for over 40 years at a level unprecedented in today's smaller communities. Because of the level of training and dedication of our officers and the level of pride they take in their work, we feel that we are without equal in the mid-Michigan area.
More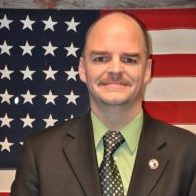 Larry Weeks
Officers work very diligently to provide the highest level of service available and are working 24 hours a day, 365 days a year to serve you, the citizens of Eaton Rapids.
There is an officer on duty 24 hours a day 7 days a week.
In all instances where a police officer is needed, a call to the Central Dispatch Center utilizing 911 is the best method.
Dial 911 For All Emergencies
Location:
101 Line Street
Eaton Rapids, Michigan 48827
Phone: (517) 663-8118 | Press 2
Regular Hours:
Monday – Thursday
7:00 a.m. – 5:00 p.m.
Police Chief – Larry Weeks
Police Report & Home Response
If you need an officer to respond to your home for ANY reason, please dial 911 for an emergency or 517-372-5005 for non-emergency. Please DO NOT leave a message on voicemail.  All calls are dispatched through Eaton County Central Dispatch.
For other questions you can call the office at 517-237-3770, M-F 8am to 5pm.  If it is after 5pm please leave a message.
Requesting Reports (FOIA)
There are a few different options to request a copy of a police report.
Come into the department in person & fill out a FOIA form
When requesting a report, you will need to include as much information as you can in regards to the report such as: Date it happened, location, names of individuals involved and a complaint number if you have it. 
To obtain an accident report online please go to Lexis Nexis and enter the appropriate information. Otherwise, you may come into the Police Department and obtain a copy of your accident report.
Local Background Checks for Employment
You can request a local background check by emailing Administrator Kimberly Eddy. This is different from a FOIA request as we are only checking to see if ERPD has had contact with an individual.
Please be sure to include a signed release of information waiver from the individual.
Purchase permits can be obtained Monday-Friday from 8am – 5pm. You will need to come in to the Police Department with a current Michigan Driver's License to obtain a purchase permit.
If you have a Concealed Pistol License OR you are purchasing the firearm from a firearm dealer you DO NOT need to obtain a purchase permit from the Eaton Rapids Police Department as the dealer will have the required paperwork.
If you are purchasing from a private individual & have a CPL, you can access the Pistol Sales Record by clicking here.
For your convenience there is a drop box at the front of the building to utilize dropping off the registry copy of your purchase permit. 
Calling to make an appointment to obtain a purchase permit is preferred but NOT required. 
To obtain a Vendor License in the City of Eaton Rapids, you need to visit the Eaton Rapids Police Department and have a background check run and the proper paperwork filed with the Police Department.
After the Police have verified that you are eligible to obtain a Vendor License, you need to bring the paperwork to City Hall and have the Staff at City Hall prepare the License.
Fees:
Daily | $5.00
Monthly | $25.00
Yearly | $50.00
You can request to have your residence checked by the officers while you are on vacation or away for the winter. 
You can drop off your expired prescription drugs at the Police Department Monday-Friday from 8am – 5pm.  Please empty your pills into a zip lock bag & drop them in our Kiosk in our lobby. 
WE ONLY ACCEPT PILLS, WE CAN NOT ACCEPT LIQUIDS, NEEDLES OR INHALERS.