View the Latest Agenda & Minutes
Meetings take place on the 2nd and 4th Monday of every month at 7:00 p.m. in City Hall, 200 S. Main St.
The City of Eaton Rapids has a Council that is made up of five individuals.  The Council shall constitute the legislative and governing body of the City and shall have powers and authority, except as otherwise provided in the Charter or Statute, to exercise all powers conferred upon or possessed by the City, and shall have the power and authority to adopt such laws, ordinances, and resolutions as it shall deem proper in the exercise thereof.
More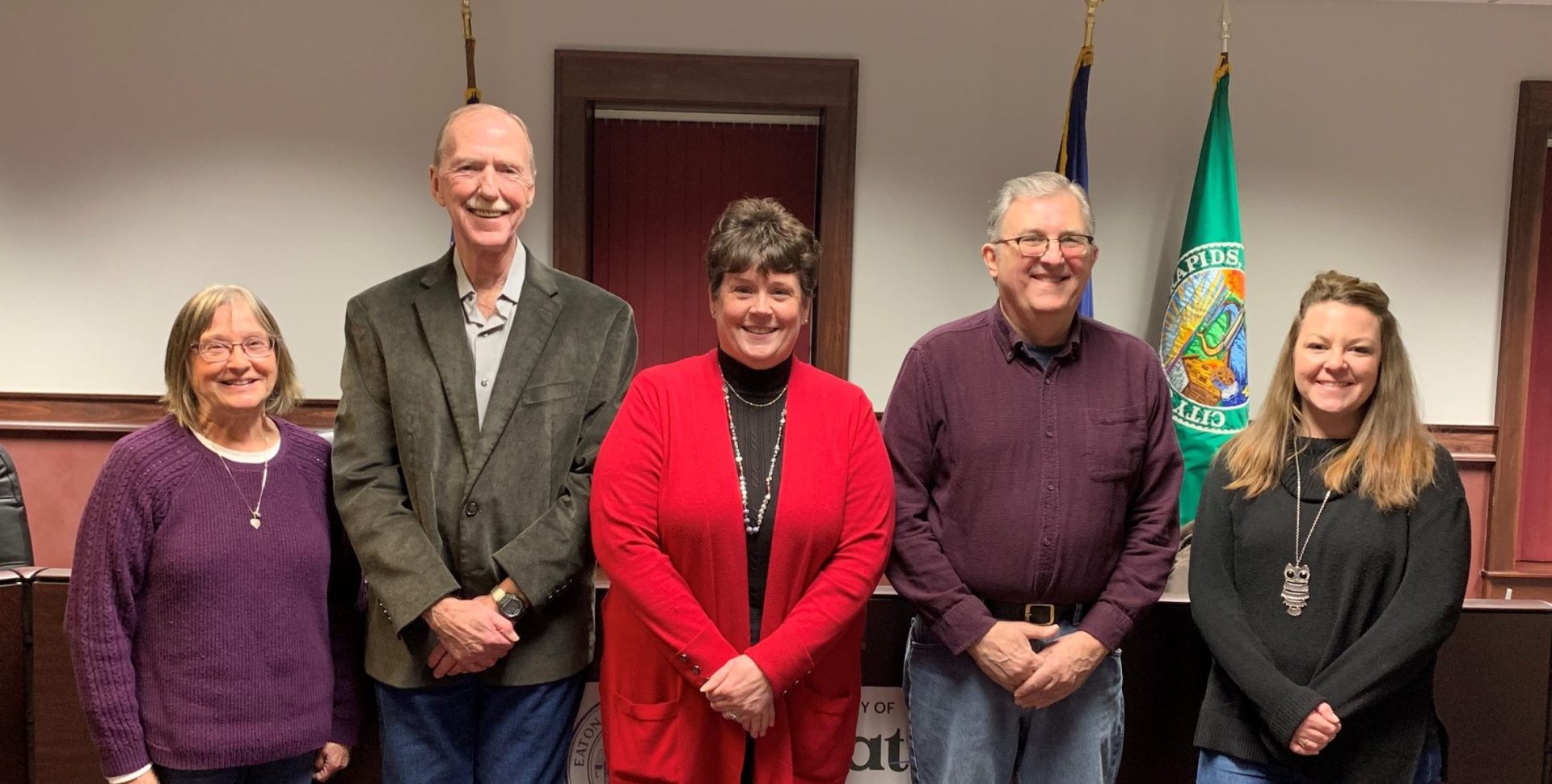 Pam Colestock
Pam Colestock and was elected in November of 2021 to the office of Mayor.
Pam Colestock has been a life long resident of the City of Eaton Rapids.  Pam worked for 20 years for Felpausch Food Center, which is currently known as Family Fare.  The past 12 years she has worked in the property management industry.  Pam currently works for the Real Estate Developer the Gillespie Group in Lansing, where she was recently promoted to the Project Management Assistant.
Pam has two Business Degrees, one from Davenport University in Sales and Marketing and the other in Paralegal Studies from Baker College.
Pam like to spend time going to movies, concerts and being with family and friends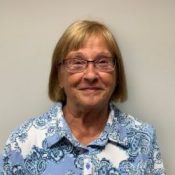 Suzanne Politza
Precinct 1
Precinct 1 is the South side of the City.
I grew up in Eaton Rapids and graduated from ERHS. I have not lived here all my life.  I married and moved to Fayetteville, NC, home of Pope Air Force Base adjacent to Ft. Bragg and the 82nd Airborne.  I am proud that I was a military spouse.
My husband retired from the Air Force after 25 years of service.  We then moved to Waco, TX.  While living there, I was employed by McLennan Community College and earned my Associates Degree in Applied Science General Business.
More
Ken Nicholas
Precinct 2
Precinct 2 is the Northwest side of the City.
Ken was born and raised in Eaton Rapids and graduated from Eaton Rapids Public Schools. He is married to Marsha Nicholas and has two daughters, Bethany Latham and Caryn Hatler.
Ken is currently employed with Meridian Magnesium where he has worked for the past 17 years. Prior to working for Meridian Magnesium, Ken has worked within the community for ACO Hardware, Pettit Hardware, and Rapids Lumber.
Currently, Ken serves on the Board of Directors of Oldsmobile Club of American, is the President for the Eaton Rapids Historical Society and is the Past President of R.E. Olds Chapter.
William Steele
Precinct 3
Precinct 3 is the East side of the City.
Bill was born in Eaton Rapids in 1949.  One of six children, he attended the public school system in Eaton Rapids, graduating in 1967.  He married Betty the same year and they had two sons: Louis & Becky, of Crestview, Florida, and William Jr. & Pam, of Eaton Rapids. The Steele's have five grandchildren.
Bill was hired at Oldsmobile in Lansing in 1968.  While employed for General Motors he earned "Certified Quality Technician" status through the American Society of Quality Control.  As a result, he was hired as an Adjunct Faculty/part time instructor at Lansing Community College in the Dept. of Computer Integrated Manufacturing, teaching basic Quality Control courses on and off campus.  This led to the development of a Statistical Process Control (SPC) training program for production assembly employees at Lansing Car Assembly. 
More
Stacee Robison
Stacee Robison was elected in November of 2021 as Councilwoman at Large. 
Stacee Robison has been a resident of Eaton Rapids for most of her life. Her family has lived in the Eaton Rapids area for over a century. She graduated from Eaton Rapids High School in 2002 and is now raising her two sons here alongside her husband.
Stacee is a Realtor with Keller Williams Realty and has served on the Board of Directors for the Eaton Rapids Area Chamber of Commerce since 2018. She served as President from 2019 to 2021. 
She enjoys working with people, volunteering in the community, spending time with her family and friends, watching her boys play football and basketball, cooking, DIY projects and spending time at the lake.